Gambling Terms Explained: Playthrough And Rollover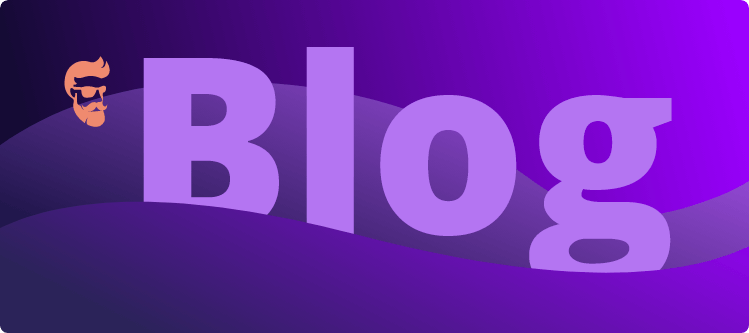 Playthrough and rollover are two phrases that are frequently used in conjunction with online casino bonuses. This is the amount of time you must play your bonus before you may withdraw it. However, it is not as straightforward as it appears. Today, we'll go over these crucial phrases, as well as all of the restrictions to be aware of while dealing with rollover at online casinos.
What Is The Difference Between Playthrough And Rollover?
So, when you make your initial deposit, a casino offers you a 200 percent match bonus and 200 free spins. On paper, that deal appears to be a steal, but have you read the fine print? When looking at a deposit, the first thing you should look at is the playthrough requirement, commonly known as the rollover.
The playthrough requirement is the number of times you must bet a bonus before you can payout. The aforementioned Welcome Bonus, for example, may have a 40x rollover requirement. This implies you must gamble the bonus 40 times before withdrawing it.
Let's take a different approach. You make a $100 deposit and receive a $200 match bonus. The bonus must then be deposited 40 times. $200 multiplied by 40 is $8,000 in simple math. No, we're not joking.
There will also be a rollover requirement for the free spins. The free spins wagering requirement is usually smaller, ranging from 10x to 25x. It is sometimes the same as the bonus.
When it comes to the rollover, you should study the terms and conditions carefully. Before you can cash out, some casinos will ask you to roll both your deposit and your bonus. In our prior scenario, you'd have to spend $12,000 in order to cash out the $200 bonus.
Unfortunately, it isn't all there is to know about rollover. The Wagering Requirements haven't even been mentioned yet.
Must read : Explained Pokies Features – Ways To Win
What Are The Requirements For Wagering?
At Australian online casinos, the wagering requirement is the percentage of each bet that counts toward the playthrough. If you bet $1 on pokies, for example, $1 is donated to the rollover. Most games, however, do not give 100 percent.
Blackjack, for example, may only count for 15% of the wagering requirement. Other table games may or may not contribute anything. This is exemplified by the game Spin Samurai. All other games give nothing, except for pokies, which contribute 100%.
An online casino's wagering requirements might look like this:
To convert bonus funds or winnings to cash, the wagering requirement of 10x (ten times) the bonus must be met.
The wagering requirements shown above suggest that players must wager 10x (ten times) the bonus amount before withdrawing any funds or wins, which will be noted in the player's balance.
Wagering criteria refer to how much money is put on the line during the betting procedure in relation to the bonus amount. This is sometimes referred to as the "turnover" of funds.
Different games will contribute to the wagering requirements in different ways:
Any Slot game is 100 percent guaranteed.
25 percent for table games, 25 percent for roulette, 25 percent for blackjack, and 25 percent for video poker.
Notice how we said that pokies often contribute 100%. Because the site contains a list of games that don't donate, this is the case. Similar lists can be found on other websites, as well as listings of pokies that donate at a lesser rate.
Be careful that you will not be notified when selecting a game that it does not contribute to the wagering requirement. This is something you should already be aware of. The only way to uncover this information is to read the website's terms and conditions, which can be difficult to find at times.
To clear your bonus, all online casinos have a limit on how much you can spend per spin. On any given spin, you can expect to bet a maximum of $5. Some online casinos, on the other hand, make the cap far lower, often as little as $1.
What If I Do Not Comply With The Playthrough Requirements?
If you intend to play with a casino bonus, it is critical that you meet the wagering requirements before withdrawing your winnings. If you don't, you'll forfeit your bonus money as well as any winnings related with it.
You can fail to complete the playthrough in a variety of ways. The most common is attempting to cash out before the rollover is completed. In most circumstances, your bonus will be automatically cancelled if this occurs. Some casinos will provide a warning, but the majority will just cancel your bonus.
After then, you can break your playthrough by wagering more than the indicated maximum. You may lose your entire bonus if the wagering requirement is set at $1 and you play a single spin at $1.50.
Additionally, some casinos prohibit you to play just certain games or game genres when using a bonus. If your bonus is solely for pokies and you opt to play a few hands of blackjack, your bonus may be voided. Some casinos will simply refuse to contribute to the wagering requirement.
Finally, idleness is the second most likely way to lose your bonus. All bonuses have a time restriction, and if you don't complete the rollover within that time limit, your bonus will be forfeited. The time limits differ depending on the casino and the type of rollover. Free spins, for example, may have a time constraint ranging from 24 to 3 days. Match incentives will have a 7 to 30 day time limit.