Aussies Not Fond of Betting Limits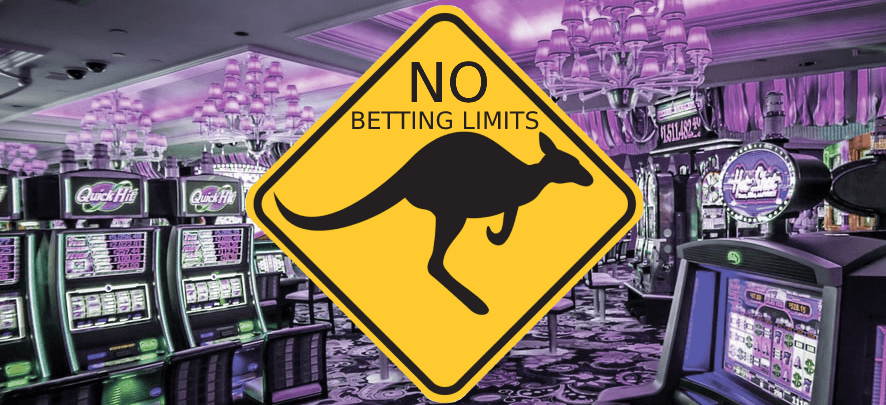 53,5% of players do not use deposit limits, nor do they plan to, a study shows.
Inadequate information is one of the culprits.
British players will turn to illegal gambling if pressed too hard with limitations.
Very Few Players Self-Apply Deposit Limits
Although Australia passed a law requiring online casinos to offer gamblers deposit limits in 2019, a recent study by the Experimental Gambling Research Laboratory at Central Queensland University found that many players are still reluctant to use them.
The goal of the research was to find out how many players use deposit limits and how it influences their behaviour, and the results were unequivocal – out of the 3,141 gamblers questioned, 53,5% admitted they haven't used the deposit limit. Moreover, those same players say they are unlikely to use deposit limitations, ever.
But here's the kicker – from 20% to 60% of gamblers involved in the study never received any actual information about this law and option, which could explain why casino limits are having such a hard time catching on.
Over half of those that took the advantage of the limits said that they stuck to just one type of limitation. The most popular limits are as follows – deposit limit, spending limit, single bet limit, bet frequency, with time limit being the least interesting.
This is not the first time that scientists are trying to figure out how many Aussies are using such a technology. The Gambling Treatment and Research Clinic at the University of Sidney studied the behaviour of 40,000 online players, discovering that only around 6,000 of them decided to self-apply deposit limits.
Among them, the most numerous group were players who maintained their self-imposed limits over the entire year. On the other hand, 25% of them raised their limit at some point, and one in eight either lowered their limit or removed it completely.
Australia is not the only country with problems like these. In the United Kingdom, the government is trying to expand the reach of the 2005 Gambling Act by introducing affordability cheques.
It would force casinos to review a gambler's salary slip or bank account in order to make sure he or she can afford to place a particular wager, but only 16% of respondents to the YouGov poll supported the idea. What's worse, all UK polls show that if the gambling laws become too restrictive, the vast majority of players will simply turn to illegal gambling.