What Poker Tables Are Made Of – Materials Used In Their Construction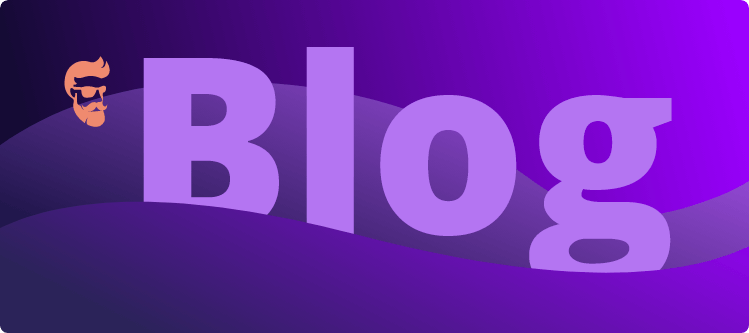 You've come to the perfect site whether you're considering creating a poker table or just want to learn more about how they're created. I've played on every style of table possible and have seen them created numerous times. As a result, I compiled a complete inventory of the materials that they are made of.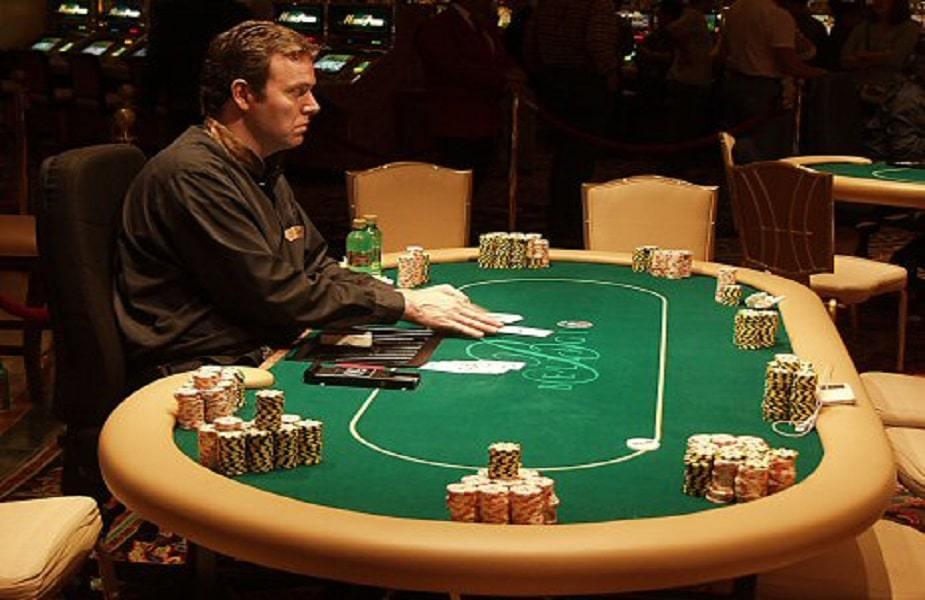 What are the materials used to make poker tables?
Plywood or Particle Board- For the tabletop and cover

2×4 or 4×4 boards- For the legs

Felt, Velveteen, or Speed Cloth- To cover the playing surface

Vinyl or Leather- To cover the side railing

1″ High-Density Foam- For padding underneath the railing

1/4″ Foam- Padding under the playing surface
That's all there is to it for now. Let's go through each one one by one, as well as any other hardware that might be included in a poker table's design.
Must Read: What is short stack
What are the Materials Used in Poker Tables?
I've got you covered whether you're building a poker table or just interested about what they're constructed of. Let's start with where the action in a poker game takes place.
What Is a Poker Table's Tabletop Made Of?
Plywood is used in almost every poker table design. – Depending on the table being created, 1 to 3 sheets are usually necessary.
The playing surface—Particleboard is sometimes used as a substitute for this area of the table.
The base- This is usually an optional layer that is added to the table to make an appealing underside using a higher-end wood, such as oak.
The lid- Pine, birch, or oak are the most common woods used to make the table's lid.
What Plywood Thickness Should I Use?
Plywood sheets as thick as 3/4′′ and as thin as 1/4′′ are the most common thicknesses utilized in table construction. Particle board or MDF in the size of 5/8′′ is also popular.
What are the components of a poker table's legs?
Wood is commonly used for custom or handcrafted poker table legs. Metal table legs, on the other hand, can be purchased and installed.
People commonly utilize pine 24 boards, 44 posts, or a combination of both.
What Is a Poker Table's Playing Surface Made Of?
A poker table's playing surface is usually made up of two layers: an outside fabric layer and a foam layer underneath.
The material used to cover a poker table depends on the individual's preferences. The following are some of the options:
Speed cloth
Today's most popular style of coating is this. It is usually waterproof and enables for a smooth distribution of playing cards throughout the entire table. The majority of people will wish to use this information. It's also highly cost-effective.
Felt
This is the most popular sort of surface found on pool and poker tables in the past. Wool and nylon are commonly used.
This is a nice option if you don't want the surface to be "slippery" and the cards to slide as easily. It is, however, usually the most expensive surface to buy.
Velveteen
Cotton is used to create this type of surface. If you don't want to spend a lot of money on velvet, this is a good option. The majority of people will be unable to distinguish between the two.
Foam for the Playing Surface
The majority of individuals prefer a softer playing surface. As a result, behind the playing surface of a poker table, builders will put a foam layer. Typically, 1/4′′ foam is utilized, with closed-cell foam being used seldom.
What is the material that a poker table's railing is made of?
The railing has two tiers as well. The type and density of the materials utilized are the only differences.
The Cover for the Railing
Vinyl is almost always used for the railing cover, or upholstering. Leather, on the other hand, is a more expensive option for certain people.
The Foam for Railings
You'll need a thicker foam for the railing. In most cases, 1 inch of high-density foam will suffice.
Options for Additional Poker Tables
Here are a few other features that are frequently found on poker tables.
Cup Holders
These are reasonably priced on Amazon. I prefer the aluminum versions over the plastic ones. They simply appear to be more elegant; plastic always appears to be shabby.
Player Trays or Dealer Trays
If you utilize a specialist dealer, this comes in useful. I would, however, highly advise against placing these in front of players. The majority of individuals choose to stack their chips rather than place them in these cheesy trays. There's also less space to put your phone, food, or drink. These inexpensive plastic chip trays contribute more to spills than anything else.
Toke Box for Dealers
If you're hosting a game with a dedicated dealer and want to add some extra protection, a tip/rake/toke box can be installed into the table. If you play high-stakes home games, this is an option you'll want to consider.
What Are the Different Types of Table Mats/Toppers?
The majority of poker table mats today are comprised of foam covered in speed cloth. Plastic and velveteen can, however, be used to make some of the folding variants. Typically, the materials are low-cost and soon degrade.
Must Read: Bad Beat
What Hardware and Tools Are Required to Build a Poker Table?
I'll only list the common equipment and hardware you'll need to create your own poker table in this section.
Hardware Needed
Wood Screws (1-1/4″ usually)

Washers (1/4″)

T-Nuts (1/4″)

Machine Bolts (1/4″)

1/2″ staple gun staples

Wood Stain

Wood or Carpenter's Glue (Like Gorilla Glue)
Typical Tools Needed to Build a Poker Table
Spade Bit

Router

Power Drill

Jig Saw

Tape Measure

Staple Gun

Sanding Block

File

A Level

Exacto Knife

Pencil

Spray Adhesive- 3M "77" spray adhesive is highly recommended

Scotchguard Spray- For waterproofing the cloth

Polyurethane- To protect the wood from spills
Dimensions of a Standard Table
The dimensions of a casino-sized poker table are typically 92 to 104 inches long and 44 inches wide. The average height is around 30 inches.
Building Plans to Consider
There is no reason, in my opinion, to over complicate matters or spend a lot of money on a poker table. Here are a few plans that meet those two requirements:
4′ x 6′ Oval Poker Table — Perfect for smaller games or places with limited space.

Oval 4′ x 8′ Poker Table– For your home games, a casino-size poker table.

A common form of table for casual play is the octagon poker table.

Round 6-Person Table– This is a little more difficult, but I felt it was worth mentioning. This item will fit in any environment.
Instead, why not purchase a table?
If you don't want to build a table yourself and want to locate a high-quality table, I prepared a full guide to pick the finest poker table for you. Make sure to have a look at it.
Last Thoughts
I hope this post has given you some inspiration for the type of poker table you want to design. If you have any questions or comments, please leave them in the comments section below.
Related Questions
What is the composition of speed cloth? A teflon-coated fabric, usually polyester, is known as speed cloth.
What is the purpose of felt on poker tables? Poker tables have felt on them to make it easier for the cards to slide around the surface. Speed Cloth, Traditional Felt, and Velveteen are the three most prevalent forms of material used today.
What is the number of sides on a poker table? Because most poker tables are round, they lack sides. Octagon (8-sided) tables, on the other hand, are popular and widely available in retailers. Tables at casinos are nearly always oval.