How to Purchase the Scents Used at Vegas Casinos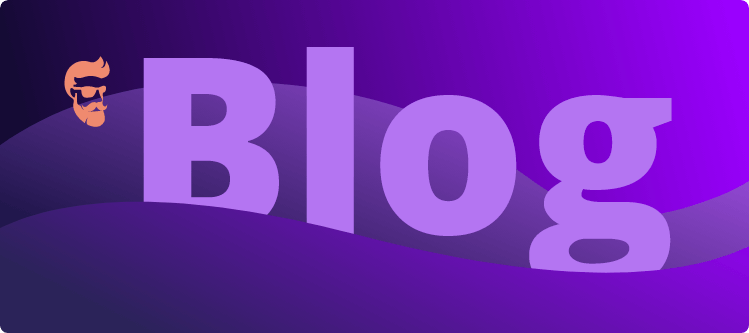 The peculiar aroma that strikes your nose as soon as you enter any Las Vegas casino is a defining aspect of the city. While some visitors find the casino's aromas irritating, others enjoy the unique scent of their favorite casino floor.
Resorts deliberately select scents to support their brand image, conceal bad odors and keep you seated in front of a slot machine for longer as a psychological strategy.
Dr. Alan Hirsch conducted a study in the early 1990s that looked at differences in "coin in" or money gambled in a part of a casino utilizing no scent one weekend and scent the next. Over the previous weekend, money wagered in the same area increased by 45.1 percent. During both weekends, no perfumes were used in a separate part of the casino as a control measure, and the quantity of money wagered remained consistent week to week. In the end, perfumes encourage customers to stay and play for longer.
Most frequent visitors to Las Vegas have a favorite casino aroma that draws them back. After being away for months or even years, we want the instant the smell touches our nostrils. It can bring back memories of past travels, tremendous wins, and wonderful times.
We wondered if Las Vegas casino scents might be purchased and used at home. After all, what better way to shake off the post-Vegas blues than by infusing your home with the signature tropical smell of Mandalay Bay or Mirage?
Must Read: Paycheck Cashing Promotion
Las Vegas Casino Scents for Sale for Use at Home
Aroma Retail, a gaming and retail aroma systems company, supplies the precise aromas used in Las Vegas casinos for home use. Candles, diffusing oils, and room sprays are just some of the scents offered.
To shop, simply select your selected product from the dropdown menu below and then select the casino's aroma.
Traditional Candles: A four-pack of casino-scented candles, hand-poured to order and ideal as a gift.

Diffusers made of reeds Three 7-ounce fragrance bottles with replaceable corks are included in this package. A set of reeds is included with every bottle.

Sprays for the room With a few short sprays, you can turn any room into your favorite gaming floor.

Diffuser-Friendly Fragrance Oil: Use in an electronic diffuser you already own. If you don't already have one, Aroma Retail has both a custom diffuser (with your choice of scent) and a somewhat less expensive travel diffuser that you can couple with discounted fragrance oil.

Melting Wax: The wax melter, a more recent device, can be used with scented wax bars of your choice. The white porcelain candle warmer/wax melter has a 4′′ diameter and can be plugged into a standard wall outlet.

Toss it up: Aroma Retail is a popular choice because it lets you mix and match any three products or scents.
Must Read: Adult Hotels In Vegas
Scents from the Casino
It's also possible to shop by aroma. Simply choose your preferred casino aroma from the dropdown menu (candle, diffusing oil, etc.).
Mediterranean Marine notes are mixed with cucumber, melon, rose, and lily in Bellagio's "Blue Ice" fragrance, among other things.

Lemon, mandarin, jasmine, rose, and cyclamen are among the ingredients of Caesars Palace's "The Empire" aroma.

The floral scent "Asian Lily" by Wynn contains notes of lemon verbena, rose petals, bamboo wood, and pure musk.

Orange, pear, lemon, apple blossom, ginger flower, clove, and nutmeg combine in Venetian's "Arancia" fragrance. Since 2015, the casino has employed this fragrance.

Coconut, banana, and pineapple are used to create the tropical mood at Mandalay Bay's "Coconut Spice."

The Mirage's "Tropical Coco Mango" scent, which blends orange, pineapple, coconut, and jasmine, is used at the casinos to keep customers on the premises.

Fresh sea air, Tiare flower, orange blossom, and solar amber combine in Cosmopolitan's "Desert Breeze" fragrance.

Tobacco leaves, cognac, heated leather, black pepper, and nutmeg are all present in Cromwell's signature "Allure Noire" scent. When I go to Vegas, I look for this aroma.

"White Cashmere" by Flamingo is a pleasant scent that combines jasmine, tobacco blossom, and ebony to produce a unique scent.

"Mandarin Zest" by Harrah's is a blend of sparkling aldehydes, mandarin lemongrass, apple, rose, and amber woods as the base note.

Linq's "Linq A" aroma is a blend of jasmine, violet, sandalwood, musk, and vanilla that is fresh and modern.

The citrus, mint, sandalwood, nutmeg, incense, jasmine, and cedar in Nobu's "Lemon Ginger" are a refined blend.

With notes of orange flower, white rose, amber musk, driftwood, and sunlily, Margaritaville's "Sun & Sand" smells like a day at the beach.

"Asian Garden" is vanilla, jasmine, lily, and tuberose fragrance available at MGM Grand, Luxor, and Aria.

With a blend of green leaves, fig, bergamot, pear, basil, lime, and pine notes, Vdara's "Verdant Fig" creates the illusion of green freshness.

Mandarin, orange zest, champaca blossoms, patchouli blooms, and cade oil notes combine in MGM Signature's "Volupta."

The signature aroma of M Resort is "White Tea & Fig," which mixes fig, white tea, citrus, thyme, white peach, jasmine, and musk.

Orchid, jasmine, sandalwood, peach, and vanilla combine in Crystal's "Black Orchid."

Green Valley Ranch uses Station Casinos' "Pacific Breeze," which has notes of crisp calone, Sicilian bergamot, sea flower, and ocean musk.

Melon rind, crisp bamboo, water lily, Turkish rose, and jasmine make up Trump Towers' "Golden Bamboo" fragrance.
Monte Carlo's previous "Pomegranate and Sage" aroma is still available for purchase for those of you who are nostalgic.
Aroma Retail offers Las Vegas casino fragrances in a variety of accessible forms, including candles, reed diffusers, diffusing oil, and room spray, with the flexibility to mix and match.