Adele's Vegas Residency at Ceasars Palace Expected To Be a Money-Making Machine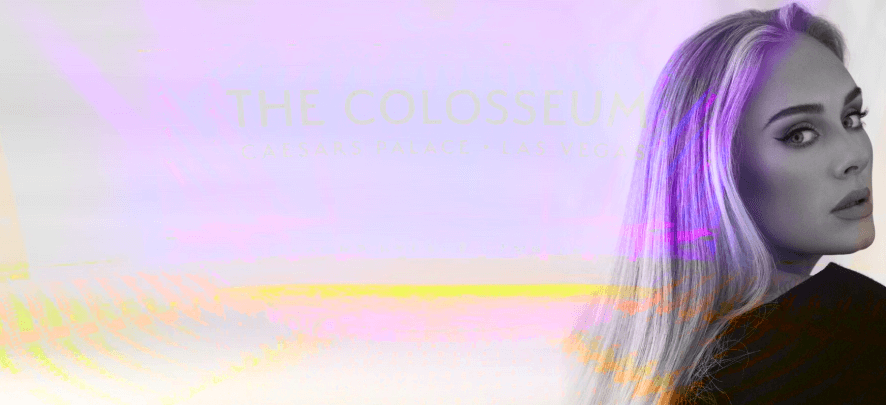 Scalpers made a small fortune jacking prices from $85 to well over $500 per seat
Each of 24 concerts will generate around $2 million for Ceasars Entertainment
Adele, who will be paid close to $700,000 per gig, spoke against scalpers
The Surge of Fans Will Surely Affect Gambling
Starting this Friday until mid-April, The Colosseum at Caesars Palace will host 24 Adele shows, marking the beginning of the British singing icon's Las Vegas residency. The famous singer-songwriter will perform on Friday and Saturday nights, and tickets for sold-out "Weekends with Adele" soared really high, according to Ticketmaster.
The tickets were first offered to 'verified' accounts and all concerts sold out way before being offered to the broad audience. This is where scalpers showed their true face, with many of the initial buyers having little to no intention of actually going to the shows. Tickets start appearing on ticket exchanges in no time, and some seats were priced at a whopping $40,000.
More realistic scalpers sold the worst seats for between $569 and $629, including fees. Those same tickets were initially priced at $85 without the fees, while the cheapest seat in a fancy 100-level section currently costs $1,088 with fees on SeatGeek.
On the other hand, Adele desperately wants her true fans in the audience, not VIP fat cats. British tabloid Daily Mail reports that Adele pleaded to Ceasars palace not to sell or give tickets to VIP patrons. The star would rather have her real fans in The Colosseum, instead of people who just spent a lot of money in the casino.
"Weekends with Adele" is supposed to be one of the all-time most successful residencies in Vegas, with Adele scoring nearly $700,000 per gig. As for the Ceasers Entertainment operating Ceasars Palace, each show has generated roughly $2 million in box office sales.
According to The Sun, Adele will spend three months in a Ceasars Palace penthouse with a blood-freezing $41,000 per night price tag. This above-VIP suite has an impressive 'all inclusive' list, including a full-time butler, security officer, personal assistant, and personal driver.
Adele Laurie Blue Adkins (33), which is her real name, won an Oscar, a Golden Globe, five American Music Awards, and a whopping 15 Grammy Awards. She sold more than 120 million records all over the world, and her latest ballad Easy On Me was an instant hit globally.