Guide To Other Types of Casino Games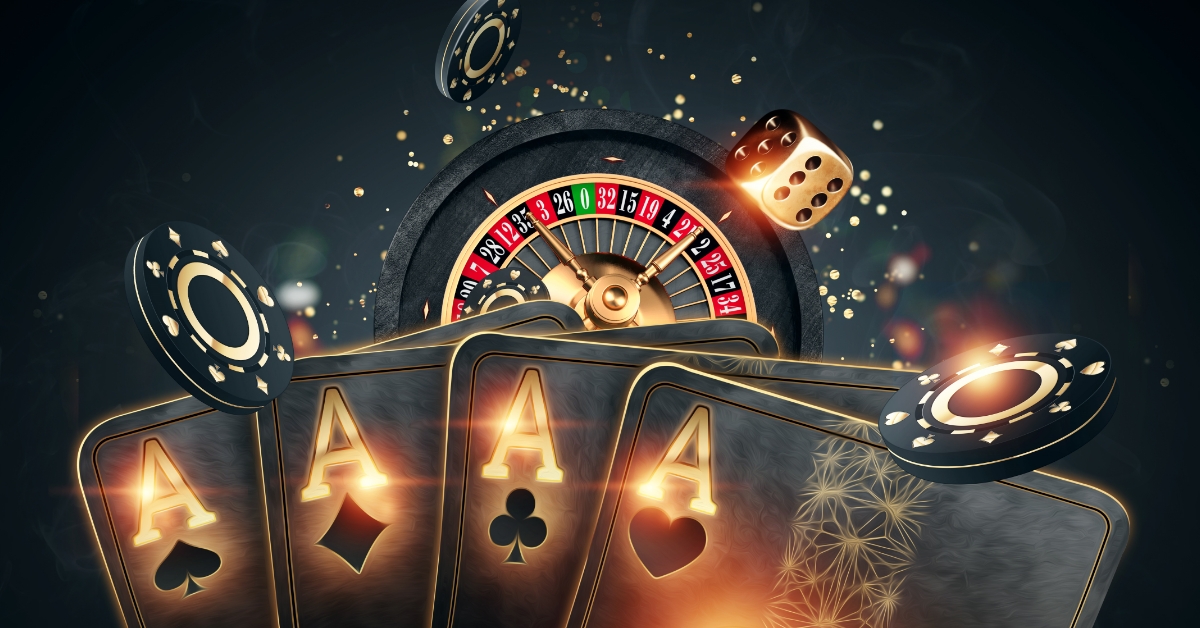 This is your boy Derrick coming at you with another blog that's long overdue. We'll be talking about other types of casino games.
So, what's the first thing that comes to your mind when you hear the words online casinos? Don't answer that. It's a rhetoric question. But if I were prompted to give out an answer anyway, it would be all these games:
Online slots/Jackpot slots
Blackjack
Roulette
Baccarat
Game Show
Poker/Video Poker
Texas Hold Em
Craps
Any of the previously-mentioned games but in the Live Online Casino format
Sound about right? For your boy, Derrick, the first thing I can think of would be pure, non-live, European Roulette. Sure, nostalgia plays a huge role when it comes to my preferences, but that's just how I am.
What Other Types of Casino Games Exist?
I'm telling you this to prove a point that there isn't that much variety when it comes to online casino games, or is there? Even though you won't find them in every online casino, many will still have an unsorted group of gambling games that simply don't fit in any of the available categories and sub-categories. These types of games are usually called "Other Games" or, rarely, "Arcade Games".
These types of games don't get a lot of attention (or any at all) so I'm going to give them some love in this blog post. Down below, your boy Derrick is going to list some of my favorite other games that I find myself playing when I don't feel like playing my usual roulette games.
Scratch Cards
Nine out of ten times what you'll end up seeing in the "Other games" category are lots and lots of scratch card games. Scratch cards are 100% luck-based, incredibly easy to play, and super fun. The nice thing about scratch tickets is that, unlike slots, you'll have just one set price per ticket and you'll get the same chance at winning the jackpot, most of the time at least.
Basically, you'll get a bunch of spaces that will be covered by scratchable (erasable) surfaces. You need to scratch off the surfaces to see if your ticket has a winning combination. You'll do this by clicking and dragging your mouse (rubbing your finger) over the screen and when you reveal all the spots, you'll get your answer.
Depending on what you scratched out, you could get things such as a small winning amount, large winning amount, jackpot, nothing, or another ticket. Some scratch cards will also offer you two or more extra numbers/symbols that you can use if you are missing a few of them.
The thing that drives most players away from these types of games is the fact that they are entirely luck-based. Even worse is that winning is rare and when you do win, it usually isn't a huge amount of money.
With that said, there's just something so pure and simple when you spend the last of your bonus funds on a scratch ticket.
Bingo
Some online casinos, especially US-only casinos, are really into bingo. This game is best played when lots of people participate so you'll often find some online casinos that have daily or weekly bingo tournaments.
When you decide to participate in Bingo, you'll be given your own Bingo ticket. Each ticket sold will have a certain amount of two-digit numbers. When the game begins the numbers will be randomly drawn by the host. When a number that you have on your card comes up, you simply scratch it off and wait for the next number. The winner is the person who ends up scratching out all of their numbers first.
It's simple, pure, fun and it builds up a lot of excitement when you end up missing only one or two numbers.
Keno
Keno is like a lighter and faster version of Bingo. You will be given a board with two-digit numbers and you'll place your bet(s) by picking one of 36 numbers on the board. Here's where the exciting part begins. Depending on how lucky or unlucky you feel you can choose from one up to 10 different numbers.
When you are happy with your selection, 10 numbers will be drawn. Depending on how many and which numbers you decide to bet on, you will win or lose a certain amount of money. Naturally, the more numbers get selected the higher your winnings will be.
This is a great game for those who feel like they have "lucky numbers".
Aviator
This game appeared out of nowhere recently and took the world of online gambling by storm. In Aviator, you place a bet and then you click start. When the game starts you will watch a 2D airplane fly up into the air. While the plane is flying it will ascend, descend and, eventually, fly away.
What you have to do is bail out on your bet before the plane flies away. The longer the plane is in the air and the higher it flies, the larger your bet will be. However, if the plane flies away (from the screen) before you bail out on your bet, you will lose your wager.
This creates dramatic suspension. Do you bail out as soon as your bet doubles or do you let that plane fly for a few more seconds? Sometimes that stupid plane flies away as soon as you hit the start button, other times it flies and flies and flies but you've already bailed out after a few seconds.
It's a super fast and super satisfying game of risk vs. reward and it's one of my favourite alternative casino games.
Poke the Guy
This is a guilty pleasure of mine. In this game, you will have this giant annoying dude that will constantly mock you as he is hiding behind buildings. What you can do to shut him up is pick something to hit him with. This can be a fish, a knife, a piece of crap (my favourite), a rubber duck, and a tree.
Depending on what you pick to hit him with determines how large your bet is going to be. When you select your projectile, you launch it and if it manages to hit the guy, you'll double, triple or maybe even win 500x your bet amount.
Unfortunately, most of the time, you will end up missing the guy which will just make you hit an important monument, costing you your wager. However, when you do finally manage to hit that annoying thing, MAN, will it be a satisfying feeling!
A great game to play when your annoying boss is driving you insane and you need a game where you can hit something (and maybe even win a few bucks if you're lucky).
Mehen
Here's one for fans of board games. In Mehen you will play against a single bot player. Each of you will get a piece and will take turns rolling the dice as you make your way around a snake-like board. Each roll of the dice will cost you a few of your funds. When you land on certain spots you may be able to win some funds, however, you can also just waste your turn.
Some spaces will let you roll the dice again, trap your opponent or even start from the beginning of the board. The point of the game is to get to the very middle of the board (the snakehead). When you land on the head, you can get 50x your wager amount.
If you like board games and dice rolling in general, give this game a try. It's a lot of fun and a much-needed distraction from the usual online casino games.
Penalty Shoot Out
In a Penalty shoot-out, you simply shoot penalty shots and hope that you'll score a goal. You can pick one of 5 sides where you wish to kick the ball. When you select, you hope that the goalkeeper will not block the ball.
Here's the fun bit, every time you score a goal, you will get a multiplier on your next score. You can keep going with the multiplier or you can cash out once you've scored a few goals.
As with all of these games, it's 100% luck-based. I can imagine a lot of football fans will get a kick out of this game (no, pun intended).
Heads and Tails
It only seems appropriate to end this list with a game that pretty much sums up the entire "other games" experience. Head or tails is literally what it sounds like. You flip a coin and bet on one side. If the coin lands on the side you didn't pick, you lose your wager. If it lands on the side you picked, you will double your wager minus 2% (the casino takes a 2% cut). It really is as simple as it sounds, dawg.
Different Types of Casino Games: Summary
They may be 100% luck-based and they may not hold the potential to earn you a lot of money, but other/arcade games are a lot of fun and are a great way to spend those last few bucks. As always, we got you, Bro!