Slots Strategy: How To Win At Slots? We Got You, Bro!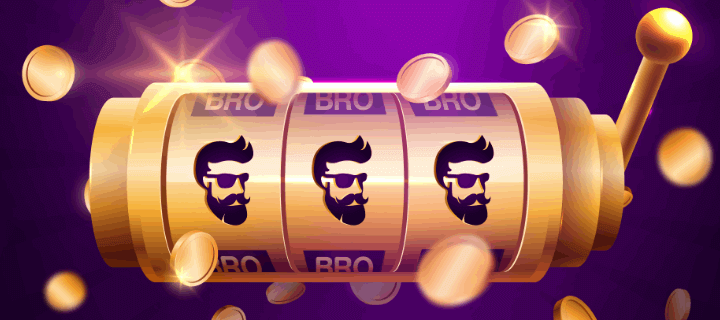 What's up rollers,
In this how to play casino games tutorial, we're going to be focusing on slot games where casinos tremble in fear and bros and broettes won't stop eyeballing those juicy jackpots anytime soon.
We will discuss slot machine strategy, slot machine odds, payback percentage, and overall odds of winning. I will try to give you the best slot tips as humanly possible and shed light on all the strategies casinos use to relinquish you of your hard-earned moolah.
What Is RTP%?
If I have to start with something, it would be the Return To Player Percentage or RTP%. This is your bread and butter; the mind, body, and soul. Jesus, I've started with a cliche fiesta, haven't I? Anyway, most slots offer an RTP% between 92-97%, but my hot take is to focus on slot machines with an RTP of 96% or above. Put another way: do not gamble on slot machines with a Return To Player Percentage below 96%.
This is by far the best slot game strategy in existence, no matter the casino! This is more essential than the air you breathe during your gambling session. Heck, even my dear old granny used to know this, and her daddy gambled during the Prohibition Era.
How Does The Random Number Generator Work On A Slot Machine?
Okay gang, let's examine the RNG and see how it works on all casino games. Hopefully, we'll put an end to some of the myths that are permeating the cyberspace.
Here's the rub: whenever you hit the spin button, the machine will generate a totally random set of numbers and symbols that determine whether you hit or miss. This is an independent event for literally every spin you make. I can't count how many times I've been in the presence of people who are convinced there's a pattern or a causal set of events that they might take advantage of. But this is all rubbish, bro – no online slot in the world would grant you this opportunity. It would be sloppy work.
Remember: every spin is a separate, random event, carefully inspected by the auditing companies. They are here to ensure that payout rates remain fair.
In terms of mechanical casino slots, they use a different system. Each reel has its 'stops' and lower-paying symbols will host a lot of them. Consequently, lower-paying symbols and blanks will appear more frequently. Higher-paying, jackpot symbols will have the lowest number of stops with the lowest chance of lining up across the board.
Slot Machine Tips: The Do's & Don'ts

Lookie here! Besides serving top online casino reviews, I'ma dish out some ancient wisdom and useful advice that I believe will immensely help my slot-playing bros. Yes, I'm so friggin' sage!
DO set your limits and stick to them rigorously.
There is no such thing as a successful gambler who keeps repeating the phrase "maybe just one more dollar." Make yourself a budget you will not exceed, no matter what, and stick to it like the Pope holds his Bible. Sure, you might not win games by spades, but you sure as hell won't lose a fortune either.
DO your best on progressive slots and progressive jackpots.
Okay, so you really, really want to win big on slot machines. Great! Join the club. But before you insert them coins, it's vital to learn which progressive slot machines offer you the best chances to make it rain. If you opt to win at slots that way, remember this: bet the max! Go for the jugular. Otherwise, you might not be eligible for the jackpot. And even if you win, the prizes likely won't match your expectations.
DO catch a break from time to time. 
Your biggest enemy is yourself. I could write a book about that. If you ever find yourself on a losing streak, burning money with every hit, your emotions might cloud your decision-making. So try and keep a cool head. Oh, and take pauses between casino games. Your RTP won't suffer for it. Slot machines will most likely stay the same. But most importantly, your bankroll will thank you for it. Change the game if you feel like it, just be sure to choose one with the biggest return to player percentage. This strategy will yield results in every casino game, not just slots.
DO NOT think you can outsmart slot machines. 
This is borderline superstition. There are no 'cold' or 'warm' slot machines, and the ones at the end of the row will never increase your bankroll by default.
DO NOT go for the random slot machine or the one you like how it looks and sounds. 
Examine every nook and cranny before deciding on a slot game. What do I mean by that? As a rule of thumb, the RTP %, volatility, and maximum betting limit are what you should be watching out for the most.
DO NOT go blindly for the highest denomination slots.
Dollar slots are cool and tempting, but their appeal has nothing to do with you and your bankroll. In fact, dollar slots are no more promising and rewarding than penny slots. The money COULD be better, but so is the RISK. The odds of winning are higher as the amount of money goes down, so don't let the urge to win obscure the fact that you will have the best odds with penny slots. Another thing to consider is the money drain. Slot games with high denominations WILL suck your wallet dry, grossing fewer rewards than anticipated.
How To Pick The Right Slot Machines
Now is the time to pick your favorite slot machine, or perhaps even a certain number of payout slot machines. How the heck do we do that? Remember my bro, focus on slot machines with some of the best return to player percentages in the business. Nothing more, nothing less. The RTP is my only reference. Here are some examples:
Big Bad Wolf, Blood Suckers, Devil's Delight, DemiGods, 1429 Uncharted Seas, Gypsy Rose, Mega Joker, Kings of Chicago, Simsalabim, Wild Orient, Couch Potato, Retro Reels Extreme Heat…
Now it's time to combine the RTP's with the overall best chances of winning. This means that slot machines not only depend on a particular RTP, but also on other factors: bonus games within, number of payout lines, the volatility of a machine, and so on. Here are the slot games we recommend for you to try:
Book of Guardians, Jungle Boogie, Lucky Riches Hyperspins, Polar Paws, Party Island, Ugga Bugga, XCalibur, Mega Joker…
Let's handle slot machines with progressive jackpots. Now, I cannot stress this enough, but if you are gambling on a budget, DO NOT VENTURE ON THIS ADVENTURE. It even rhymes, so it's gotta be true. Seriously, your bankroll will suffer for it and casinos are sort of counting on that. Progressive jackpot casino games have the lowest RTP in the industry, and that's for a good reason – the bigger the reward, the bigger the risk. Do not play slots like these unless you'll keep your hair on even after you lose. If, however, you decide to start your online gambling voyage with progressive slots, these are the most popular slots online:
Mega Moolah, WOW! Pot, Treasurer Nile, Tunzamunni, Major Millions Progressive, Fruit Fiesta, Cash Splash, and Cash Splash with 5 reels.
Slot Machine Myths

There're truckloads of slot machine myths clogging cyberspace. I've tried to narrow it down to the most prevalent ones, even though I could dedicate a whole blog post just for that topic. Experienced slot players seem to know them by heart, and if you hear someone bragging about some secretive way to get real money by playing slots online – just smile and wave and GTFO!
"I know a secret hack for a certain slot machine."
Again, there are no secrets when it comes to slots. No mysterious way to beat them. Anyone offering to sell you a slot machine 'secret' is most likely a fraud.
"Haha, this slot machine is about to pay me money, just wait and see."
Another colossal heap of BS. Slots will generate random numbers every time you hit the spin button, and slot machines do not possess any recollection of their previous spins. Saying that a slot machine is 'due to pay' implies that a certain machine has developed consciousness, a human sense of fairness, and a long-term memory enhancement. Sounds cool on paper, but it's straight-up ridiculous.
"Don't play with your free spins bonus active, or a loyalty card – they will decrease your chances for winning at slots."
Once again, if this were true, that would imply that slots can somehow abandon their main RTP routine, which is deeply wired into their 'brain'. In essence, RTP's can't be changed by loyalty rewards, bonus spins, and other 'side effects'.
"Everybody wins, except me."
Yet another great trick played by our brains. Our minds tend to forget small unpleasantries, failures, and losses but are quick to recollect the good things that happened to us.
So every time I hear a story about a constant 'video poker winner', I can't help but ask myself: how much money did that person lose prior to that success? Understandably, all we end up remembering are their winnings and rarely miss the chance to brag about them whenever we can. I know I would.
"Casino can see me and annihilate my chances if I start to win big."
Ah, the so-called 'kill switch'. Players sometimes fear that casino games and slot games are under 24/7 surveillance by online casinos, capable of terminating their wins with a flick of a switch. I know it's tempting to think that online casinos are the equivalent of a gambler's SKYNET, but in reality, every online slots spin is a separate event, tied directly to a specific RTP.
"You should personally stop the spin before it ends automatically, thus increasing the winning chance."
This is laughably wrong, in so many aspects. Is there a person so naive, to think that casinos haven't thought about it? Well, apparently there are many of them.
It is virtually impossible to produce hand-to-eye coordination fast enough to predict how the reels will spin and stop. And even if there was a gambling Terminator robot equipped with this casino-robbing feature, it still wouldn't affect the return to player percentage to which the machine is set.
Popular Slot Games

Electro-Mechanical
Ah, is there anything so vintage and appealing at the same time? Gears, levers, and springs were all we needed at the time. Bulky and hard to handle and maintain, electro-mechanical slots became a thing of the past. They were invented way before digital, random number technology was perfected, so tread carefully here.
If you run across one of these machines in any of the casinos, feel free to examine how it works and what the rewarding ratio is like. Nowadays, they are all converted into fully digital slot machines, with the same rules and propositions, but with a touch of designer nostalgia.
Classic Video Slots
Once you collect your free spins, it's more than possible for you to end up playing one of these. They are the most common and easiest to play. They all have between 1 and 5 pay lines, very few symbols, and some of them will feature small bonus rounds that can be triggered. Great for beginners and seasoned gamblers looking for a big payout.
The good news is that most of them can offer you higher bet amounts because they offer fewer pay lines in return. However, if you seek animations, playability, and monster options, divert your gaze somewhere else.
Multimedia Slots
If you are looking for an online slot, or a real one with the biggest potential for fun, look no further. Multimedia slots are designed to serve both as games and gambling devices.
Having said that, there's no welcome bonus or a free spins commodity that will prevent you from going bust in case you don't know what you are up against. Yes, these games are intoxicating and super fun to play, but you still need to find out its key elements: how much money will it pay back over time, how many payout lines are there, are there any bonus games, and jackpots, etc. Once you know all those factors, feel free to dip in the cool waters of multimedia slots.
Slots With Jackpots
We are venturing into a more and more serious gambling environment. Slots with jackpots, such as Mega Moolah, Hall of Gods, Mega Fortune, and Beach Life, are all super tempting. However, there is a huuuge catch: they are the least favorable for players in the long run.
Yes, they have multi-million dollars worth of payouts, and yes, they can change your life in a blink of an eye, but they suffer from the most disastrous return to player percentages in the entire industry.
So, instead of dreaming of millions in your pocket, you should perhaps find games with lesser jackpots, and more frequent rewards. And under no circumstances should you play jackpot games on a tight budget. Trust. If you really want to feel the excitement of jackpot games, have Mega Fortune and Millionaire Genie a go, since both of them have a minimum return percentage of 96%.
Online Slots
Ha! Online slots? What could that possibly even mean in the year 2021? Coronavirus references aside, lots of people enjoy playing online slots, no matter the size, shape, or color. Here is some advice on how to avoid games that could financially ruin you, no matter how solid your all casino bonuses or bank account is.
Wanna have fun and nothing else? Go for the highest return, high volatile slot with as many payout lines as possible, and bet small till the end. Wanna get rich? Go for the games with low volatility and huge rewards, and be financially prepared. Another thing, try to avoid games branded after a movie or a game. Sure, they have that curb appeal, but you do know that someone, somewhere has to cover that branding bill, right? Don't fall for it.
How To Win At Slots Summary
If this was not obvious from the beginning, I'll say it again: there is no magic trick or gimmick that will gross you copious amounts of money on these machines. It doesn't matter whether you are in Las Vegas, Monte Carlo, or on the internet.
Unlike certain table games, your chance of winning depends solely on your luck. It's simply the nature of the game. So, if you want better odds to win on slots, here are some actions you can actually take:
Visit only licensed online casinos. Try to find casinos with a license issued by the gambling regulatory bodies from the United Kingdom and Malta, they are far more rigorous and capable than Curacao for instance.
Play online slots with the highest return to player values. This is pretty much self-explanatory.
Go for the slots with high payouts. Real money can't pour in without some sort of reward, right? But be aware – casinos count on your greed and emotional instability. Set your budget carefully, stick to it, and take a rest when you start losing big time.
Match payout percentages with volatility. High volatility slots will grant you bigger prizes less frequently, and low volatility slots will do the opposite. Play slots with that in mind and adapt your bets to your bankroll.
Upon entering an online casino, sign up for a bonus. This implies deposit bonus,

best welcome bonus casino

, bonus round options, and other benefits, too. Just make sure to accept deals with the lowest wagering requirements possible. 20x is considered low, and 40x is nothing but brutal.
Read! Read a lot. Visit websites, social media, or even Reddit, so you could be on track with the newest and coolest slot machines. Not to mention, playing slots for money is nothing without a decent and reliable online casino. Be sure to track one down first, and only then give their slots a spin.
Hope that helps. Roll them high! We got you, Bro!
FAQ