Review of the Garden Buffet at the South Point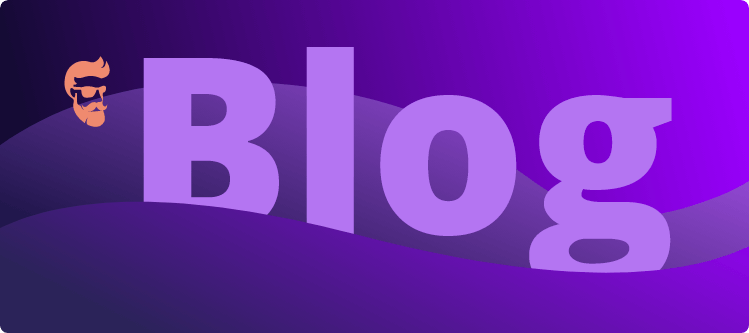 I recently visited the South Point and decided to stop by their dinner buffet, which is one of the most affordable in Las Vegas and is generally lauded as a fantastic deal.
The fact that the South Point's buffet provides dinner every day is unusual, as many of the rebuilt Strip buffets only serve brunch. Unfortunately, many Strip buffets are still not open seven days a week.
As one of the last remaining buffets in Vegas, I thought it would be useful to share my comments as well as a gallery of images so you can decide if it's a good fit for your budget and preferences.
Must Read: Happy Hours Cheap Drink
Buffet Hours and Prices at the South Point
The South Point's Garden Buffet is open for the following meals:
Breakfast is $12.95 Monday through Friday from 7 a.m. to 10 a.m.

Lunch is $16.95 Monday through Friday from 11 a.m. to 3 p.m.

Dinner is $24.95 per person and is served everyday from 4 p.m. to 9 p.m. ($36.95 on Fridays, which is seafood night).

Brunch is available on weekends from 8 a.m. to 3 p.m. for $24.95.
Members of the Players Club receive a $3 discount on the prices listed above.
Because hours and pricing are subject to change, I recommend visiting the South Point's website for the most up-to-date information.
The Garden Buffet in the South Point offers a dinner menu.
I went to the South Point on a Tuesday night, so it was Prime Rib night, not seafood night.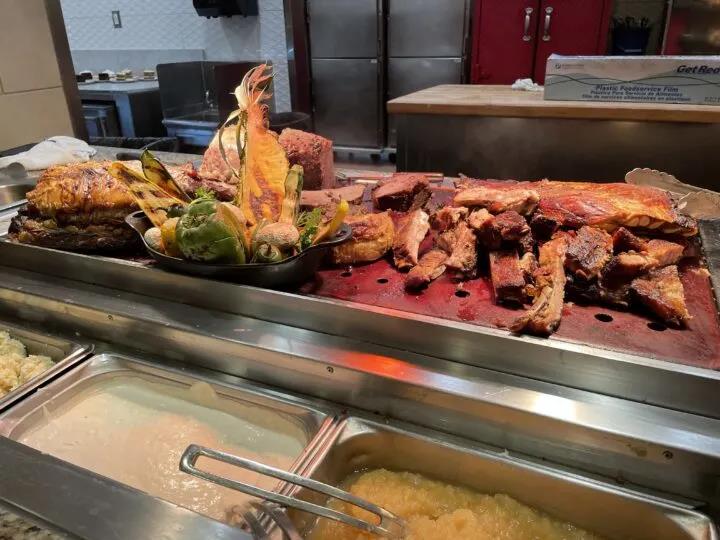 One thing I didn't anticipate was the breadth of the food options, particularly in relation to live-action stations. You can choose from a variety of live-action choices, including:
You get to choose the sauce for your chicken wings at a chicken wing bar.

Buttered noodles and brown sauce with Swiss steak.

Ham, turkey, and swiss cheese are dipped in egg batter and fried in a Monte Cristo sandwich. Fruit sauce and powdered sugar can also be added on the top.

A Mongolian Grill with vegetables and your choice of shrimp, chicken, or beef.

Prime rib, turkey breast, rotisserie chicken, rotisserie pork loin, pork ribs, and roasted prime rib of beef are all on the carving station.
The carving station was what initially drew me in, as many low- to mid-tier buffets on the Strip have eliminated prime rib entirely. If you want prime rib at a Strip buffet right now, your only options are high-end experiences like the Buffet at Wynn, Bacchanal at Caesars, or Wicked Spoon, which all cost more than $60. Meanwhile, the buffet at the South Point offers it for half the price.
While the prime rib was delicious, the rotisserie chicken (seen above) was bone dry. I've never had dry rotisserie chicken before, and I'm not sure I want to try it again.
Shrimp cocktails, BBQ pork, various fruits, liver bacon & onions, chicken in the pot, chicken Francaise, Italian sausage and peppers, pot roast, country mash, pasta salads, deep-fried trout, red pepper creme salmon, french fries, soups, and a number of pre-mixed salads were among the other items available at the South Point's dinner buffet.
On the Italian front, the South Point's buffet featured a spaghetti station with noodles and a variety of sauces. There were also pizzas, garlic bread, and calzones to choose from.
Fried rice, pork pad Thai, spring rolls, Mongolian chicken, Chinese vegetables, and pork potstickers were among the Asian-inspired dishes. There was also a large tray of varied sushi on display.
Of course, there was a broad variety of sweets to choose from, all of which were as visually stunning as they were delicious.
The prime rib, nacho bar, Mongolian grill action station (with shrimp), and sushi, in my unquestionable and expert opinion, were the best dishes at the buffet.
Must Read: Wynn's Buffet Reviews
Is the Buffet at the South Point Worth a Visit?
To be honest, it depends on what you're searching for. The Garden Buffet at the South Point is a budget alternative, so your expectations should be reasonable. My own likes and dislikes were as follows:
Why Would I Return?
The buffet is unquestionably affordable. For a small amount of money, you can receive a lot of calories.
Prime Rib: Finding a budget-friendly buffet in Vegas that serves prime rib is tough, if not impossible. The Prime Rib at the South Point was likewise fantastic. I'll very certainly return to stock up on this particular item.
Variety: I've eaten at every buffet in Vegas, and I can't think of one with more diversified and wide-ranging food choices. While several of the items I tried were "just okay," I still have a lot more to try on my next visit. People with a wide range of likes and inclinations will find something to their liking.
Action Stations: There are so many different live-action stations to choose from that everyone in your group is sure to discover one that they enjoy. Personally, I thought the Mongolian barbecue station was a novel and tasty option.
Drinks include $2 mimosas, bloody marys, and draught beer once you've been seated. Bottled domestic beer costs $3, whereas imported bottled beer costs $4.
What I Didn't Like
About the Food Quality: There weren't many dishes that wowed me, save from the Prime Rib, Mongolian grill, sushi, and desserts. Most of the self-serve food selections are best described as "pedestrian" or "quite ordinary."
Options Picked Over: While certain goods were quickly replenished, others languished. I tried to stay long enough to snap photographs of full troughs, trays, and other items because it makes for a more visually pleasing picture, but as you probably observed above, it wasn't possible for all of them.
Cleanliness: I didn't think this was primarily a staff or management issue, but rather a disrespectful consumer one. The patrons weren't afraid to make a mess, as evidenced by the photos above. People have a tendency to be slobs.
The fact that certain buffet dishes are being picked over as well as the cleanliness of the buffet could be a result of the present labor shortage. Who knows, maybe it was just a bad day. In the end, none of the aforementioned factors destroyed my trip, but they are worth highlighting.
What I Didn't Like
Yep. While most of the food selections I tried were "just okay," I suppose that was to be anticipated given the pricing.
When it comes to buffets in Vegas, I prefer to either spend more for the finest of the best or discover value on the opposite end of the scale. While the buffet isn't very impressive, I'll come back if only to take advantage of the Mongolian grill action station and stuff myself with Prime Rib, sushi, and desserts. All of this went above and beyond my expectations.
As an added bonus, I'll be able to play some $10 craps after my supper. That's unbeatable.
I'd recommend Garden Buffet at South Point to anyone who isn't picky about their buffet, especially if you're looking for affordable prime rib.
Check out The Buffet at Bellagio, Bacchanal at Caesars Palace, Wicked Spoon at Cosmopolitan, or The Buffet at Wynn if you prefer a higher-end experience and are willing to pay a premium.