Online Casino Guide: What Are They Really About And How To Handle Them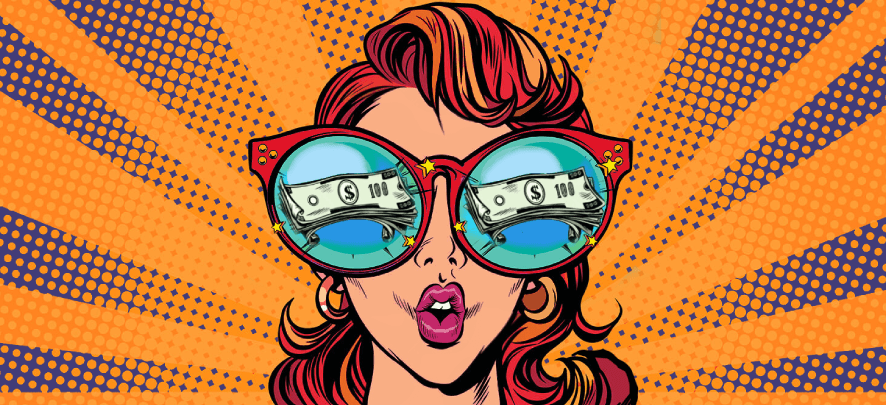 Money. Seriously, this whole article could be summarized in a single word. It's all about that cha-ching sound. Thank you, this has been my TED talk.
Online casinos are businesses that are as serious as a heart attack. You wouldn't believe how much money gravitates towards gambling – 230 billion to be exact! And not to sound catty, but online casinos have no problem ostracizing players if circumstances demand it. These guys are savage to the bone. And yet that doesn't mean players aren't protected.
In this blog, I'm going to arm you with the necessary knowledge to spare yourself from casino mishaps, show you the ins and outs, and give you a few heads-ups along the way. Let's roll!
Is there something in this universe that will make online casinos show accountability?
Short answer: not really. Do you seriously think that a bad review will force casino owners to think twice about how wrongly they've treated you? Frankly, my dear, they couldn't give a damn. The last time I saw casino representatives on their knees being reprimanded was in the court of law. The other, less visible circumstances include politicians just before some new, harsher gambling-related legislature is about to be introduced. And by talking I mean lobbying and paying heaps of money for it.
So what can you do? Well, if you want to draw the line and reprimand a particular online casino, for one reason or another, the best thing you can do is stop playing there. Simple as that.
To an extent, online casinos are similar to cats, and cat lovers know all too well that the best tactic to punish a cat is by ignoring it. Yelling, insulting, water-spraying, threatening, or even hitting tends to do f#ck all. This is where the casino analogy stops, unfortunately. The bottom line is you can either ignore online casinos or somehow assert control over their stocks or assets. Let me know if you manage the latter.
Casino Players Want Only Two Things, And It's Disgusting
We want the same thing as casinos do. We want more money, and we want it now! Big, fat latest casino bonuses, too. And we also want our money in our bank account as soon as possible. This is why our casino reviews focus predominantly on bonuses and banking. It's not a spur-of-the-moment decision. After all, what is a good bonus? Virtually every online casino we've visited claims to offer great deals and superior bonuses. So what gives?
The Makings Of A Good Casino Bonus
Anything below $1,000 in bonus money is not generous or in any other way exceptional. There are a ton of bonuses ranging from $100 to $1,000 and trust me, they are not as good as casinos claim. Excellent bonuses are those that reward us with $2,000 or more, split into several deposit bonuses. Welcome bonuses ranging from $1,000 to $2,000 are OK and some bragging can be tolerated. But if it is less than $1,000, don't be fooled – that's down in the dumps.
When it comes to banking, apparently, having cryptos and e-wallets is the go-to option these days. They are super-quick and in the hands of good casinos, your payouts will arrive on the same day you made your withdrawal request (an hour or so). As for the credit cards and bank transfers, they may be a bit on the slow side but a decent online casino won't waste more than 3 business days for credit/debit cards, and 5 business days for bank transfers. That is a fact.
Here's the catch: Once you make a withdrawal request, all online casinos have a verification period. They need to double-check your identity, so try to play in casinos with the shortest verification period possible.
And don't be lazy. Prepare necessary documents and upload them in advance. That process alone can significantly shorten your withdrawal time.
What Online Casinos Don't Want You To Know
Generally speaking, online casinos are terrified of the possibility that players will bring their ruthless greedy tendencies into the limelight. For instance, when the Terms and Conditions page says that the wagering is 50 times your bonus, that sounds less threatening than the following sentence: "Look, you have two weeks to place $50,000 worth of bets just so you could meet the demands of your $1,000 bonus. If you fail to withdraw money on time, your bonus will perish, considering you have any bonus money left in the first place (which you probably won't)."
Casinos often refuse to tell you how brutal and unforgiving this hobby is. Terms and Conditions attest to that. Sometimes they seem to be deliberately written in a way that is too complex to understand. Counterintuitive, even. And if you violate them in any way – the fault is on you. So it cannot be stressed enough, read them extremely carefully! You'll thank me later.
The most important thing casinos often fail to disclose is that gambling can be hazardous to your health, finances, and relationships. Unlike drugs, gambling addiction has no substitute that could help gambling addicts better manage their condition.
Excessive gambling has a way of disrupting the chemical balance in our brains. This is the reason why we applaud online casinos with strong responsible gambling policies. Features such as online transaction history, self-assessment test, reality check reminder, time-out period, setting financial limits, self-exclusion, manual flushing, and help and support links are all worth their weight in gold.
Wagering Requirements – How Evil Are You Ranging From Saint To 50x (Deposit+Bonus)?
Let's make one thing perfectly clear, wagering requirements are a necessary evil. They are an integral part of anti-money laundering policies imposed by governments. In other words, online casinos with no wagering requirements are a wet dream for mobsters, corrupt politicians, and shady businesspeople. Just imagine the following scenario: A person deposits $10,000 in an online casino with no rollover or any other security measure. He or she plays casino games for a while, loses a few Benjamins, and then withdraws over $9,000 of freshly laundered money.
Having said that, the main reason for wagering is making more money for online casinos! Plus, there's a little thing called the house edge, which ensures basic math works in their favor. So they nudge players to play extensively with every tactic possible. Hot chicks, hotter bonuses, promises of fortune – you name it!
The bottom line is this: Online casinos want you to play luck-dependent games as much as possible in order to mitigate the chances of winning using wits and gambling skills. That's why most casinos don't allow using the bonus money in live casinos, and they'll force you to play slots instead, one way or another. Obviously, even the best gamblers in the world can't affect the outcome of slot machines.
Furthermore, if they let you play some table games against the machines, the wagering contribution of your bets will be terrible. It ranges usually from 5% to 10%, instead of full 100% like on slots. Many factors are in play here. You could be one hell of a gambler, the dealers could be tired or unprofessional, people are prone to making mistakes, and casinos may refuse to accept such risks altogether. That's why they're doing all they can to keep you away from casino games where your skills, gaming experience, and sheer dedication could make a difference.
Wagering Contributions

If you think that casino-imposed wagering requirements are a bit of a dick move, wait until you see wagering contributions. Online casinos will do everything in their power to lower the financial risk and cripple your chances to score big, so they introduced different wagering contributions depending on the type of games you are opting for.
Let's say you claimed a $1,000 welcome bonus, with friendly wagering of 25x. That means you have to bet at least $25,000 (25×1,000) in order to fulfill the wagering and withdraw some real money.
But here's the kicker – some of your bets will contribute 100% to your wagering requirements, and some significantly less. Some games, most commonly live games, do not contribute to wagering at all, even if you are allowed to play them with an active bonus.
Slot games contribute the full 100% to your wagering for one reason – of all casino games, slots have the lowest RTP possible and there is no skill involved. It's just a random number generator with a fixed payout ratio over a long period of time. In other words, pure luck. Online casinos are forcing you to play slots and other luck-based games using the best, full wagering contribution because that way you will most likely lose the biggest amount of money. Some casinos (the crappiest of them all) will only let you play slots with an active bonus, and they will even limit your choice to one or few slots made by a selected game provider.
Just imagine a player who wants to play blackjack or baccarat, only to find out that the wagering contribution for those games is 10%. In the example noted above, the player will have to wager a staggering $250,000 just so he or she could fulfill the wagering of 25x on a $1,000 welcome bonus.
What Casino Games Should I Play?
It's very simple. If you want to limit your losses you should play casino games with the lowest house edge. Single-deck blackjack has the lowest house edge, meaning that you will lose the least amount of money over time if both the player and the dealer are equally fortunate. Other low house edge games you should consider are baccarat, Deuces Wild video poker, three card poker, or Pai Gow poker.
The games with the highest house edge are slots, Sic Bo, Big Six Wheel, Keno, American roulette (double zero roulette), Casino War, and Caribbean Stud. Keep in mind that baccarat and craps can be both the best and the worst games in terms of RTP, depending on the bets you make. For example, if you bet tie in the game of baccarat that's statistically very bad for your bankroll, but if you bet on the banker then baccarat can be very easy on your wallet, even profitable with a bit of luck.
The No Deposit Scheme
New casino no deposit bonus are all the rage in the online casino industry! Casino players adore them, and the keyword search volume proves it. It's free money, or free spins on slot machines, usually $10 to $25 in bonus cash, or 10 to 30 free spins depending on the casino.
In reality, no deposit bonuses are invented as a promotional tool used to attract new players and engage the existing ones. It's intended to be used as leverage, not a gift – and nothing is left to chance.
The vast majority of online casinos with a no deposit bonus feature will attach ridiculous wagering requirements on said bonuses and limit the winnings to a small amount of money. We've seen no deposit bonus wagering ranging from 50x to a stupifying 99x on all of your free spin winnings, the same winnings that are already capped at around $50 to $100. So, what should you do?
Take the no deposit bonus money, play your games, but do not expect to go from rags to riches. Chances are one of these three scenarios will happen:
You will not meet the wagering requirements.
You'll manage to score some money that'll be capped anyways.
You will not win anything. Bummer.
However, if you find a no deposit bonus that's wager-free, and there's no limit to your winnings, then by all means exploit it to the max.
What Slots To Choose

We all have our personal preferences when it comes to slot machines, be it type, theme, jackpot, megaways, or some other feature – and that's perfectly fine. But, if you want to keep your bankroll alive and kicking we advise you to check the return-to-player percentage (RTP) of every slot you intend to play.
The RTP alone is your only ally in terms of long-term playing because it will tell you straight away how much money you will lose on average. A slot game with an RTP of 95% will, on average, pay you out 95 cents on each dollar it consumes.
As a rule of thumb, we do not advise playing slots with an RTP lower than 96%, and our top picks have an RTP of at least 98% or more.
Avoid maximum bets
This is another sound piece of advice, bro. Theoretically, they could work in your favor if there's no limit whatsoever. In that scenario, with a bit of luck and a $1,000 bet per spin, you could fulfill the wagering much faster and/or even score some money. The only problem is casinos know that and will everything in their power to hinder your successes.
That's why there is always a max bet limit per spin, usually from $1 to $5. Do not fall for the highest bets possible. Opt for the smaller bets and hope for gradual bankroll buildup, rather than one-hit-wonder in form of a progressive jackpot. Statistically, you're more likely to be struck by a bolt of lightning than to score a jackpot.
Volatility
Another gambling feature worth mentioning is slot game volatility. On average, highly volatile games produce bigger winnings less frequently, whereas low volatility games do the opposite by frequently giving you small rewards. Without question, choose the latter and remember that gambling against the slot machine is not a sprint race. Think of it as a marathon instead.
Free Spins
999 out of 1000 online casinos will reward you with a certain amount of free spins bonus codes once you join, or there could be a promotion or a weekly bonus with some free spins attached to it. If it's a welcome bonus we are talking about, anything less than 200 free spins cannot be classified as great, rich, or hefty. A truly good casino welcome bonus will have 250, 300 or more free spins, and most importantly, those free spins should not be burdened with wagering greater than 40 times winnings. Everything above it is a fool's errand.
Friendly wagering is somewhere between 20x and 30x the free spin winnings, depending on who you ask. If you manage to get a hold on free spins with no wagering, or a playthrough with a multiplier of 25 or less, it's a good deal. You should take it if all other casino aspects are legit and beneficial to your bankroll.
And to answer the burning question, no, there are no hot or cold slots. You'll not improve your chances if you manually spin the reels, or force them to stop before the machine does.
Customer Support
I know what you're probably thinking. Good customer service is made of polite professionals who are eager to help and quick to respond whenever you need them, right? Well, the reality isn't all that peachy.
Sure, being fast to respond, well mannered, and knowledgeable is what we all expect from support team members, but there are quite a few finesses that we take into consideration when we rank online casinos and their support teams. Here's an example of how perfect support should look and act:
The live chat service is available 24/7, with more than one language if possible.
Players can refer to email support, or use the direct telephone line in order to solve a problem, or gather information.
You will be greeted by real people and not bots.
They will refrain from asking too many questions, or demanding your email address and/or casino account details. It should be you who's asking the questions, not the other way around.
In our book, the perfect customer support has no right to ask us anything, except when such a question is necessary to resolve our problem. Here are a few things you aren't obliged to do:
You don't have to provide your email address.
Even if you're not a casino member, you're allowed to browse and decide whether to join or not whenever you wish.
You don't need to disclose your username when asking for general info, such as accepted currencies.
Tolerate when the support team is clueless about the currency conversion rates that are related to your bonuses, payouts, or the VIP program. (Stop telling me to check with my bank.)
Join a casino that withholds crucial information and answers to important questions exclusively to full members.
Instead Of A Conclusion
Gambling can be a terrific hobby and a superfun leisure activity. In other words, don't treat it as a profession unless you plan on being fully committed. Online casinos are dodgy businesses that can lead down a rabbit hole. Advertisement tricks and hacks are everywhere, so it may be hard to discern what is true and what isn't.
Casinos, online or land-based, want your hard-earned cash to the point where you can handle the loss and repeat the whole process the day after. Your wellbeing isn't necessarily on their radar.
Yes, the Terms and Conditions are a drag, but you're playing with fire here. Check out all possible pitfalls, with the wagering and bonus terms most likely being the most vicious ones. If you really like a particular casino with a brutal bonus or wagering, it's still probably not worth it. Also, nothing should prevent you from playing casino games even if they come without a welcome bonus. But if you do happen to find a casino that enables you to use bonuses on your favorite games, well, you know what to do.
Free spins aren't a godsend. No deposit bonuses are a free lunch that somehow managed to escape the laws of economics. The odds are stacked against you so I suggest you approach gambling as an entertainment activity first and foremost. Put aside the amount of money you are ready to say goodbye to and keep it real. We got you, Bro!