Paycheck Cashing Promotions at Vegas Casinos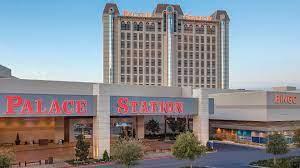 If you make a purchase after clicking on one of the links in this post, we may receive a commission.
Paycheck cashing is available at many Las Vegas casinos for customers who do not have access to banking services and need to exchange their checks for cash. A number of Las Vegas casinos offer promotions or incentives for cashing paychecks with their business in order to entice employees to do so.
Although some consider the practice of cashing wages to be contentious and even predatory, clients nonetheless queue outside the cage on Fridays to do so. Naturally, we advise playing within your means and, even better, leaving with your entire payday in hand.
While many casinos in Las Vegas will cash paychecks for free, you should phone beforehand to confirm that they have previously cashed checks from your organization. If you don't, they might not be able to pay your check.
Our opinion is that if you're going to collect your paycheck in a Las Vegas casino anyhow, why not take advantage of some additional benefits? To assist you in determining the finest casino in Vegas to cash your paycheck, we wanted to clarify which casinos in Las Vegas provide paycheck cashing specials.
Must Read: Adult Hotels Las Vegas
Casinos That Cash Payroll Checks
Payroll Check Cashing Stations at Casinos Green Valley Ranch, Palace Station, Red Rock, Boulder Station, Sunset Station, Santa Fe Station, Boulder Station, and Texas Station are among the casinos that offer a complimentary drink and no costs upon receiving your paycheck.
Guests cashing paychecks at Jerry's Nugget can play "Money Double Up" for prizes ranging from loyalty points to meals to doubling your paycheck up to $1,000. You may learn more about the promotion by clicking here.
In addition to checks from other gambling facilities in Clark County, El Cortez will cash any government rebate or government-issued payroll check. El Cortez will give you 5% of your check-in free play, up to $50, in exchange for cashing your paycheck with them. On the El Cortez website, you may learn more about the Paycheck Free Play Special.
For cashing your paycheck with Downtown Grand, you will receive a gift once a week. Points, food/beverage credit, points, slot play, and even a $1,000 paycheck match given in slot play are all possible prizes. More information regarding DTG's "Stub Club" campaign may be found here.
Arizona Charlie's will settle your check and give you the chance to win meal credit, free play, bingo play, or other prizes by spinning the wheel. More information on the "Spin & Win" campaign may be found here.
Keep in mind that promos for collecting paychecks in Vegas casinos are constantly changing. We'll try our best to keep this article up to date, but you should contact ahead to avoid any unpleasant surprises.
It's important to remember that casinos want you to cash your paychecks for a reason. An individual with new money to spend within your building is good in their eyes. Always play within your means and stick to a strategy to ensure you get the money you came for.