Do Casinos in Las Vegas Use Green Energy?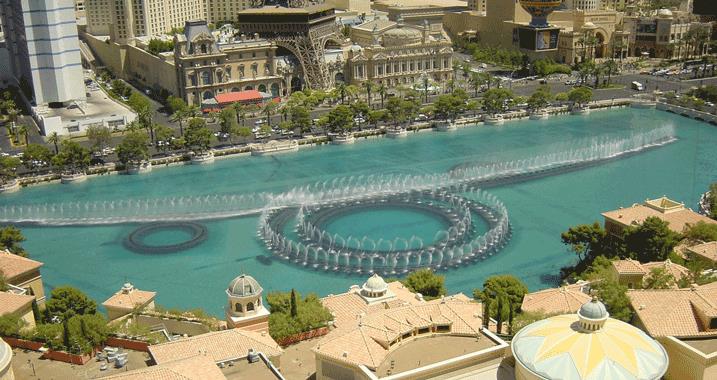 As you can expect, powering Las Vegas resorts necessitates a tremendous amount of electricity. Casinos are huge energy consumers, with thousands of hotel rooms, neon signage, air conditioning, and slot machines running 24 hours a day.
I wanted to see if Las Vegas casinos are embracing green energy in order to save money and improve their bottom line.
What makes you think they wouldn't? Isn't it obvious that the desert southwest and the Las Vegas Valley have lots of sunshine? It's a little trickier than you may expect.
Many people believe that Las Vegas is powered entirely or nearly entirely by renewable resources such as wind, solar, and hydroelectric electricity from the Hoover Dam. Regrettably, this isn't even close to being accurate.
Must Read: Stage Door Casino
According to the US Energy Information Administration, natural gas-fired power plants provide 73 percent of Nevada's electricity, while renewable sources such as hydroelectric provide only 21.6 percent. However, according to the US Census Bureau, those energy data apply to the entire state of Nevada. Clark County is home to 2.2 million people, or 73.5 percent of Nevada's population of 3 million. The bulk of Nevadans live in and around Las Vegas.
Nevada resorts are obligated to purchase energy from NV Energy and must pay a fee for the privilege of producing their own electricity or purchasing it on the open market. The cost of infrastructure that was developed in part to serve their energy demands is why huge enterprises like Las Vegas casinos have to pay to leave NV Energy. Casinos are prepared to pay the tax because they believe that buying cheaper energy on the open market will more than cover the cost.
MGM Resorts applied to quit NV Energy in 2016, paying $86.9 million for the ability to shop for cheaper prices and investigate renewable energy choices. Wynn Resorts spent $15 million for the property. Caesars Entertainment will pay $47.5 million in total to exit and instead purchase its power on the open market.
Must Read: Scents Used in Las Vegas Casino
Solar Energy Projects with a Big Impact in Las Vegas
MGM Resorts installed a 100 MW, 323,000 panel solar array in June 2021, which will power 90% of its 13 resorts' daytime activities. To put it into perspective, the new solar array can power 27,000 households. By 2030, MGM wants to run entirely on renewable energy in the United States.
Mandalay Bay, which is owned by MGM Resorts, contains 26,000 solar panels that span 11 acres of the resort's roof and provide 25% of the casino's energy. The Mandalay Bay solar array will reduce carbon emissions by the equivalent of eliminating 1,700 cars from the road.
Wynn Resorts has also embraced solar energy, with a new 160-acre solar power project set to open in 2020, capable of supplying up to 75% of the resort's peak power requirements. In addition, Wynn has solar panels covering over 100,000 square feet of their resort rooftop, generating enough electricity to power 5,056 households.
Caesars Entertainment has pledged to cut emissions by 30% by 2025 and 95% by 2050. They don't have its own solar field like Wynn and MGM, but they do buy solar energy on the open market.
The city of Las Vegas has also taken a lead on the issue by obtaining 100% of the energy required for municipal buildings from renewable sources. A solar farm west of Boulder City, the Hoover Dam, and solar panels put over parking at 40 municipal buildings are among the city's power sources.
More and more Las Vegas hotels are electing to quit NV Energy, which charges a high rate, in order to shop for cheaper energy on the open market and, in some circumstances, to use renewable energy. It's beneficial for the environment, our health, and energy-hungry casinos' bottom lines.