On Dangers of Gambling – An Addict Sentenced to Six Years After She Stole $940,000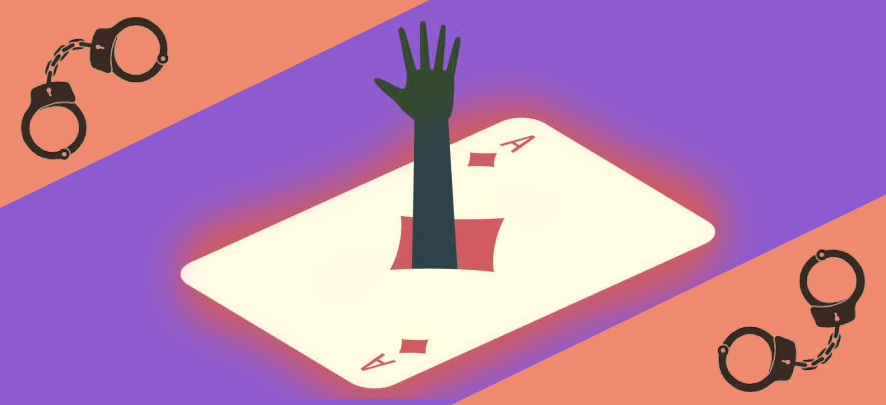 A Tasmanian woman made 475 fraudulent transactions in order to fund her addiction.
"It is unlikely that she would ever be able to repay the stolen money," judge Jago said.
Psychologist Dr. Jordan – she "gambled merely for the joy of gambling."
Instant Remorse After Discovery By The Police
Rachel Naomi Perri (49), a southern Tasmanian woman who stole $940,000 from her employer to fund her gambling addiction, was sentenced to 6 years of imprisonment. In order to steal from her employer, Perri made 475 fraudulent transactions from February 2016 to July 2019 and she pleaded guilty to 25 counts of computer-related fraud and one count of fraud in the Supreme Court in Hobart.
This trial showed the Australian public how dangerous and difficult gambling addiction can be. Justice Tamara Jago, who sentenced Perri, said it was unlikely the defendant would ever be able to repay the stolen money, calling her deceit 'sophisticated'.
Interestingly enough, Perri's crimes were discovered only after her position as practice manager at Tasmanian Veterinary Hospitals became redundant, due to the restructuring of the firm. Even more so, she transferred money from the Vet's account into bank accounts in her name just so she could play an online gambling game similar to poker, but without real money payments. Before that, she had applied for a credit card using her husband's personal data.
Perri was in such a bad state in 2019, that she cooperated with the police from the offset and confessed her crimes when coppers arrived at her home with a search warrant.
"I never thought I would get away with it. I was waiting for the knock on the door from police," she told the police officers upon arrest. But the real horror starts here. Perri could not explain why she played the game in the first place – that's how devastating her addiction was.
Psychiatrist Dr. Michael Jordan diagnosed her with severe gambling disorder, claiming in court that she "has had significant problems with gambling for extended periods of her adult life." In addition, Dr. Jordan said that she "gambled merely for the joy of gambling," a problem she was carrying all the way back from 1998 when she was convicted in the Launceston Magistrates Court of stealing $30,000 from her former employer – so she could support her nasty gambling habit.