How to Play Sic Bo Like a Pro and Win?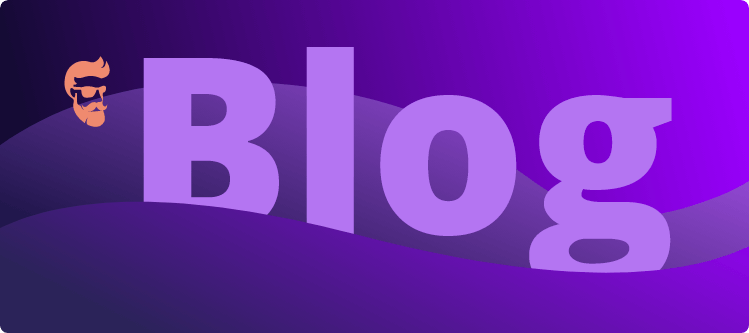 Sic Bo is a game that has the ability to appeal to a wide range of players. This is due to the fact that you can wager on a variety of outcomes when playing real money Sic Bo. The player has the option of deciding how much he wants to stake on any given wager. This leads to various techniques that are tailored to the gambler's risk tolerance. Before you play Sic Bo for real money, it's a good idea to consider the various strategies.
Sic Bo Strategies
The cautious strategy in Sic Bo is for individuals who just wish to risk a modest amount of money and gain a small amount of money. The advice for them is to take both big and little bets. These bets have an almost 50 percent chance of being correct (not quite 50 percent because triples do not count). As a result, the danger of losing the wager is minimal. The odds, on the other hand, are merely 1 to 1, which means you win $1 for every $1 you wager. An even or odd bet is a similar and equivalent stake. Again, the chances are around 50%, and the risk is little. Again, the odds are merely one to one.
Moderate Sic Bo Techniques
Many gamers find that experimenting with low-risk wagers isn't thrilling enough. The moderate Sic Bo strategy comes into play here. These players place bets on certain dice combinations, such as 3 and 6. Winning such bets normally comes with odds of 6 to 1. That implies a player can profit six times his initial investment. If the sum of the three dice is a 10 or 11, you can get similar odds by betting on it.
Sic Bo Strategies That Aren't So Safe
There are some players who believe that such techniques do not deliver any actual thrills. Any of the riskier and more profitable wagers are open to these players. This might range from wagering on triplets to wagering on a specific triple. This is only recommended for players who appreciate taking risks and are feeling very lucky. Of course, the Sic Bo payouts for luck are also proportionally high, making real money Sic Bo wagering extremely profitable.
Looking for another casino game to play? Check out our guide on how to play Keno.
Best Sic Bo Bonuses for Real Money
Sic Bo is a dice game popular in China. Today, it is quite popular, and many reputable casinos offer real money Sic Bo games. Many more games comparable to Sic Bo exist, and the Chinese aren't the only ones who think of rolling dice as a gambling game. Sic Bo, for example, resembles other well-known gambling dice games such as Grand Hazard and chuck-a-luck. Three ordinary six-sided dice are used in Sic Bo. Tai sai, dai siu, and hi-lo are some of the other names for Sic-Bo. Sic Bo literally means 'dice pair,' but in fact, three dice are utilised. The meanings of the other names are related in some way (dice bowl and lucky dice).
Sic Bo for Pleasure or Profit
Betting on the outcome of dice rolls is a unique experience. This one-of-a-kind quality is one of the reasons why Sic Bo for real money is so popular in various gaming circles. Despite the fact that Sic-Bo is definitely more popular in particular geographic and ethnic areas, it is clear that it is a game that appeals to all gamblers. That is why numerous casinos throughout the world continue to provide Sic-Bo to their patrons. Sic Bo can be played for amusement or for actual money. That is also why Sic Bo is so popular with players from all over the world at online casinos.
Playing for Real Cash Bonuses for Sic Bo Online
It is now feasible to play Sic Bo for real money via the internet, thanks to today's amazing modern technology. This means that you can have the complete experience of rolling dice and betting on the outcomes from the comfort of your own home. It is no longer necessary to look for a casino that offers Sic Bo. Gamers who believe Lady Luck is looking down on them are encouraged to join the online adventure of real money Sic Bo gambling. Sic Bo online is so much fun that many players and gamers consider it to be more real and fun than the actual thing.
With the safe online casino sites you'll find online, you'll always have the correct options for your online casino demands. If you ask your friends about the sites where they like to play, they'll tell you about their experiences and the spots where they feel most secure. Before gambling at online casinos, you should check their reputations, you should differently avoid casinos that seem sketchy. Learn how to spot scam casinos.
Real Money Betting Sic Bo is a game similar to Sic Bo
When playing Sic Bo for real money, you have a variety of betting alternatives. This wide range of options allows players to determine how much danger they want to incur with each stake. When a player is feeling lucky and 'on the ball,' he may take a riskier wager with better odds, but when he isn't, he can choose a low-key and less exciting bet. Sic Bo's attractiveness is enhanced by its diversity.
Sic Bo Odds and Betting
The various bets available reflect a wide spectrum of risks that the player can take. As a general rule, the larger the risk taken, the greater the potential gains. The unique aspect of real money Sic Bo is the variety of betting options available. Sic Bo Winnings are higher when the stakes are higher.